Gezonde recepten die heerlijk smaken!
Meer info volgt..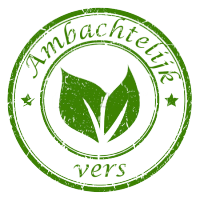 Quotes on Food
---
"We do not need to eat animals, wear animals, or use animals for entertainment purposes, and our only defense of these uses is our pleasure, amusement, and convenience."
Ruim assortiment in onze winkel en op de markt
---
Groente, fruit,
Whenever you feel like you're too tired to cook a salad yourself, we will be delighted to feed you some tasty vegan & vegetarian dishes.
---
(boeren) koeien-, geiten- en schapenproducten
Besides vegetables, the world of vegetarianism is also full of fruits. Our menu includes both conventional & exotic ones…
---
Honing, jam en eerlijk vlees.
We've always felt that there's no enough attention paid to how berries & nuts diversify the diet of a vegan person. Now we focus on it!
Als je deel wilt uitmaken van onze bio familie of je hebt andere ideeën, neem dan vandaag nog contact met ons op!
Doe mee!